When it is time to move, it is time to move. You have plenty of things to back it up and it is time to move to a bigger home. It could also be in the opposite direction, and you need a smaller space that works best for your budget. Regardless of the situation, moving to another home can be pretty stressful. This analogy or thought train is a seamless trail of thought concerning website migration. Why would you need to migrate your website? What is a website migration? How do you go about it? How do you not lose rank?
We weigh in on what we did on a mass migration for our website clients to a new server. We discuss our experience and process and how it kept our client's rank growing. Our end goal is to provide you with information on how you can successfully migrate your website. Website migrations can be stressful, and it is important to be prepared and execute properly throughout the process.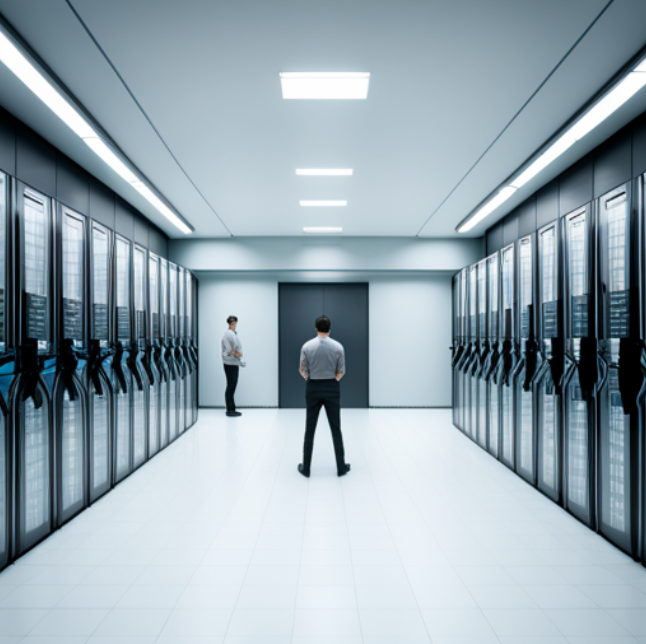 What Does Migration Of A Website Mean
Website migration is the process of moving one website to another location. This massive move can cause significant changes to your website depending on its circumstances. Think of moving from an apartment to a house. Or vice versa. These changes can involve structural changes, performance, or additional factors. There are many reasons you may want to move from your home. It could be for aesthetic purposes, getting more space, or adding more security. Websites have their reasons for moving. Let's go over some factors as to why a website may need to migrate.
Website Redesign
A website may have gone through a redesign on a new server. When the website is ready for launch, you will need to migrate. Always make sure when getting a website redesign that your website design agency or freelancer ensures you are on a safe, secure, and scalable server. When going through a website redesign, be sure to benchmark your successful content. Otherwise, you may lose it when the migration process has been completed. Be in good communication with your web designer and agency with this process and weigh in the factors before making decisions.
In the process of migration to the new website, there will be page structural changes depending on how the website was built. There may be content changes for the better or worse. Google and other search engines may not recognize the website you had and may rank you higher or lower. When going through the migration process, make sure to benchmark your current rankings on search engines to make sure you address any potential loss in rankings.
System Changes
This could coincide with a redesign. Let's say your website was built with WordPress and supported with WooCommerce and you move to Shopify. These two different Content Management Systems have major structural differences. You may have limitations and you may have more you can do.
Hosting Company Changes
You may not even be in a redesign. You might be in a situation where there is a lot of growth on your website or you want to save some money on hosting costs. The only difference for this particular case is that your structure is not changing, just the place where your website renders. If you are moving to a smaller server, you may run the risk of slower speeds, which may hurt your SEO and Traffic on the website long term. In the other case, you may see improvements in speed, which improve your total rank. That would result in potentially more traffic.
To summarize the hosting company website migration, your website will likely look the same. The differing factor is performance and that depends on the specifications of the new server you are using. Always make sure to shop wisely!
Security Improvements
You may be also looking to add more security measures to your website. A website hack can be devastating to any website with respect to rank. It is always best to have the best security to ensure protection for your website. There really aren't too many migration factors when adding a firewall or malware protection, but Google may recognize a little bit of difference in the IP Address your website is pointing to due to firewall protection.
Moving from HTTP to HTTPS is also another important factor as well as now you are encrypting your website and the link is also different. Believe us though, it is for the better. You may actually start to rank higher for encrypting your website. This is especially if you are an e-commerce website selling products online.
Rebranding a New Domain
Maybe you have a new brand and you want to make very big changes. This type of migration is definitely going to impact your SEO. Many measures will need to be looked into when doing a complete rebrand. Our best advice is to consult with a professional team, and discuss 301 redirects and forwarding an old domain to a new one you will be using. When doing this, you may want to develop the same website, but with a new brand and name and that is fine. Regardless of the situation, you are likely moving to a new server, and your old domain is likely going to be forwarded to the new domain.
Now that we have gone through some factors as to why you may want to make this significant change, let's go through the difficulty of this process.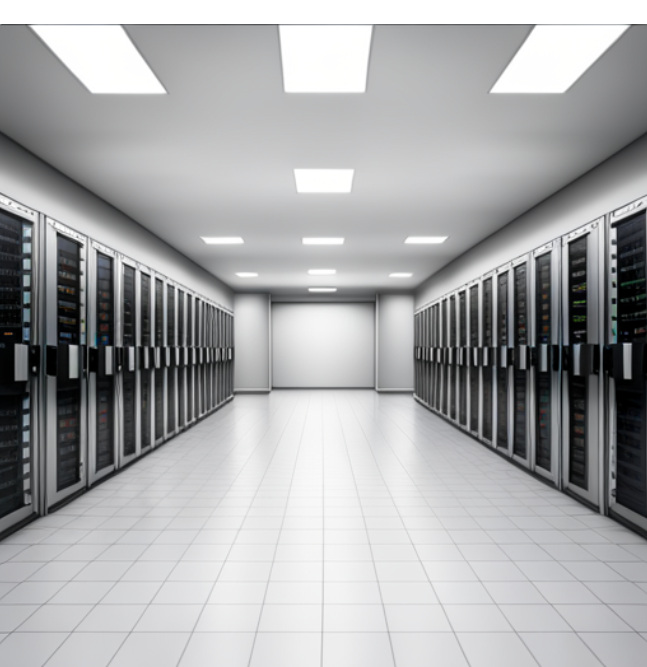 Is Migrating A Website Hard?
Depending on your level of experience with website development, the result is always the same. Migrating a website is well known to be one of the more stressful jobs in website development. Despite the availability of SAAS and Plugins, it is best to have a broad knowledge of how a website works. This starts with the Database, how files render a Page or how your CMS works, knowing how Domains work, and having a keen eye for bugs and how to fix bugs. To migrate a website, you need great technical experience and a strong understanding of how a website works!
This is a very tedious process which is what makes it famously difficult for most to do. Once you point the Domain, propagation issues are imminent and patience will be required. You will need to know when to point the Domain over to the new server, that way you do not affect live traffic. Web development and web design can be pretty difficult for most, and moving a website can be pretty difficult. If your website is complex and large, it is going to be a pretty daunting task and may even last days depending on the process of migration. If it is smaller, it could be easier, but the task is still just as daunting.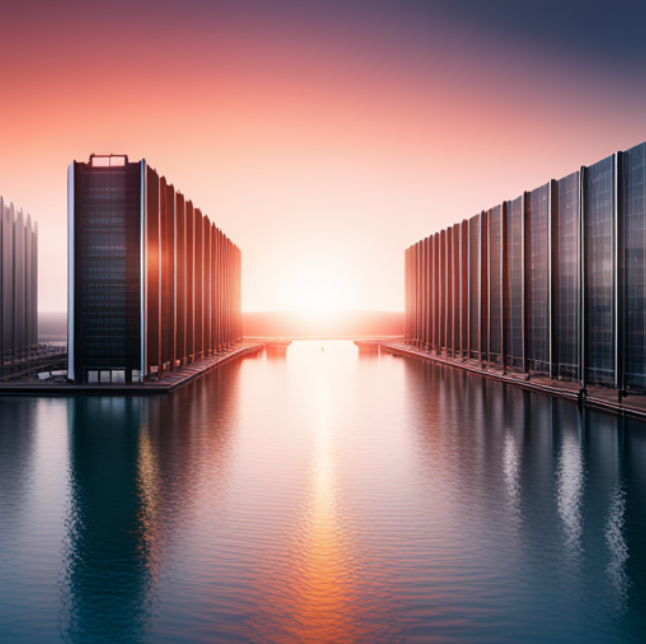 Website Migration Process and Website Migration Best Practices
The process is always the same when it comes to doing a website migration. There are different ways of getting the job done like any other job in web development. Regardless of this difference, the steps are going to be the same. Website migration is a tedious and difficult process that can make or break your website and branding, so it must be executed properly by professionals with experience.
Before Migrating
It is always best before starting your migration process, you evaluate the move. This is a very big change and it is important to weigh your options. If it is evident to move to a new server or website, you need to plan and plan well. Make sure you consult with as many professionals as you can before making this change.
You are also going to need to benchmark your current rankings on search engines and prepare for 301 redirects should you not be rendering a particular page any more. Also, be sure to have a copy of your old website handy and have our old website continue to run for up to one or two weeks too. That way you have a safeguard in case anything goes wrong.
If a new website is in development, it is highly likely all of your images from your current website will be on the new website which can make things easier. In the event of moving to a different server, you may need to do a content freeze on your current website when the migration is being executed. Careful planning, effective communication, and execution are going to dictate a successful migration if done well.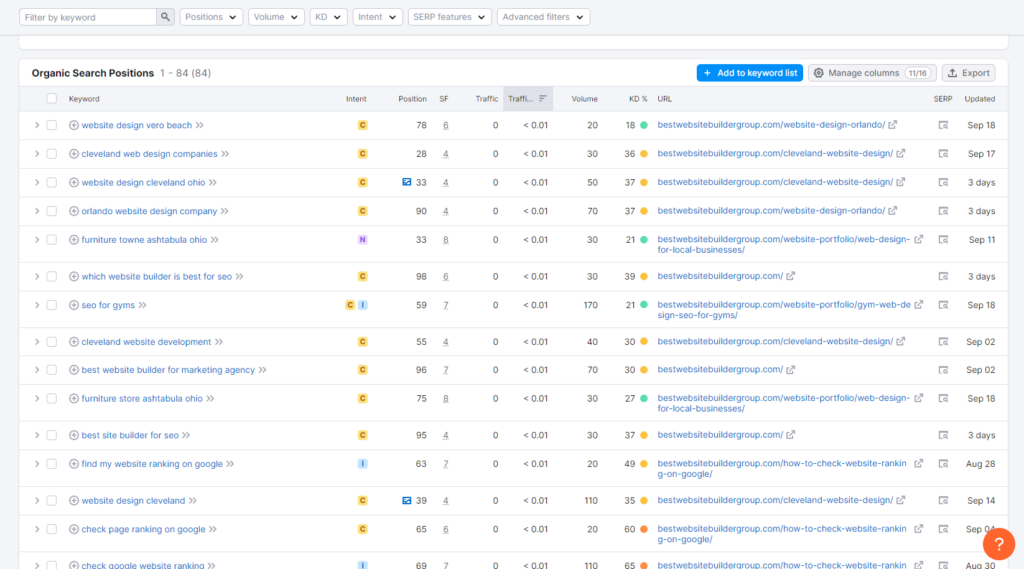 Executing Your Migration
Once you have assembled your team, you are now ready to begin the website migration execution process. You are going to take your Database and you are going to either import it to your new website or may need Database Development done to match the contents of your website in your new website system. Following this, if you are migrating to a new server, you are going to download your files from the current server and upload them to the new one.
If the website you are migrating is a new design, nine times out of ten, most if not all images and content such as blog posts are going to be on the new website. You also may not need to do Otherwise, it is going to be a complete upload of all existing files and importing of the database at the time of execution. If you are on a new system and want the same content to execute, you may need custom development done.
At this time, you are going to need to do a content freeze so that the website on the new server is mirrored to the website on the old server. Remember, you want complete consistency during this process. Following the migration of the files and the database, you are going to need to review the website on the new server to make sure you are good to point the Domain Name Settings to your new website.
Test, Test, and Test!
Effective testing can go a long way in all forms of development. Get you and your team reviewing this website tooth and nail, before making the big change. Make sure you test all of your blog posts, products, pages, functionalities, page structure, and performance. Ensure this move is going to be successful because this new website is going to do you a lot of services. Once done, it is time to point the DNS over to your new website or server.
Launching Process
Now that we have successfully moved files, and the database or have the new website ready, it is time to launch. Launching will involve signing into your Domain Registrar and pointing the Domain Name Settings to your new server. You or the person executing this task will need to pay attention to the new hosting company's guidelines to execute a successful launch. Before launching, make sure to have a message somewhere on the current and new website that maintenance is in progress and announce everywhere you can so you are on the same page with your customers or following. Once done, point the Domain Name Settings and be ready to be patient.
Once you point those Domain Name Settings over to the new server, your domain is basically moving into this new house and is reviewing the changes. This process is known as propagation. Propagation in the process of website migration can be the most stressful point and it requires a great amount of patience. Depending on the sizing and complexity of your old or new website or server, your website can be live as early as 30 minutes and late as 72 hours. The propagation timing is a massive thing to keep in mind when planning a website migration, so keep this in mind in the planning phase. Once propagation is done, if you want your website to render in HTTPS, be sure to get it rendered and encrypted as soon as propagation has completed. That way, it renders in HTTPS and keeps your customers secure!
We highly recommend that you point the Domain Name Settings at a time you expect little to no traffic on your website!
Post-Launch Watch
Now that you are live, keep a very close eye on your website. This is the part where caching needs to run its course depending on your customers. Make sure you have a web developer available to patch any bugs and clear caches on the server when changes are done so that patching is done effectively. Also be sure to communicate with your team, and customers, and follow throughout the process to ensure quality service. We have seen that if you watch your website closely after two weeks, migrations are done successfully. Our team has also experienced that once you have migrated successfully and invested your time in fixing any Technical SEO issues, and work on the website more, you rank higher sooner.
Careful Reminder
It is very important to remember if you are moving to a new Content Management System or Website Management System (WordPress/Shopify etc.), you are going to be looking into massive changes. That particular job is a very complex one, and it may be best to reach out to an experienced web developer to make sure it is done properly. Always make sure before switching systems, you evaluate where you currently are with your current system and run a feasibility report with content retention. Otherwise, it is just the same as a website redesign, you may lose content and rankings!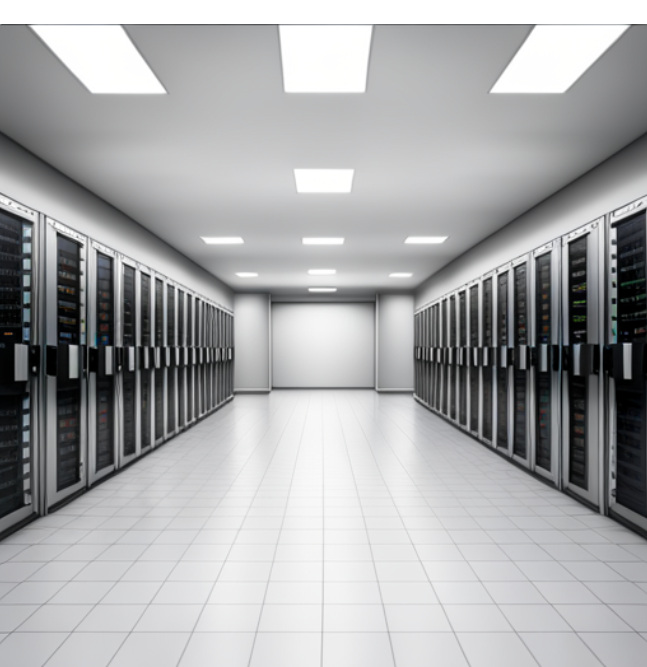 Different Means Of Website Migration
There are definitely different means of getting the job done. You may need to go the manual and old-school route. Software as a Service or plugins can save the day and make the process much easier. You can pay a professional to help you. Regardless of how this is one, the process never changes. Just be aware that some of these processes are executed for a reason and may take longer or shorter than the others. The pre-launch, launching, and post-launch processes should be the same no matter the process of getting the job done.
Manual Migration
Manual migration is typically done when you are just moving your current website to a new server. This is without system, structural or major design changes. What goes on is the old way of things. Download the files that render and dictate the current website and upload them to the new server. Following this, you will need to Export the current Database and Import it, its Tables & Cells to the new Database. You may need to know SQL to do this! Once done, be sure to test the rendered website on the new server. When you are done with testing, point the DNS over. Following this, patiently wait for propagation to complete its course and get your SSL Certificate done on the new website.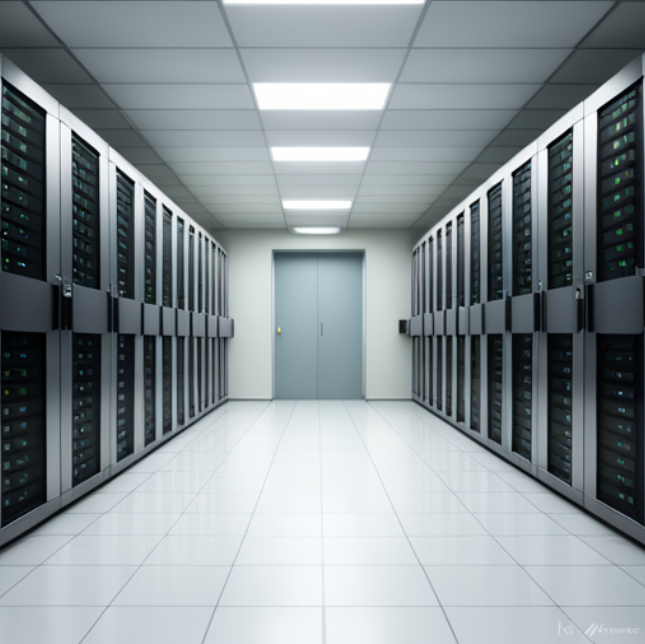 SAAS (Software As A Service) Or Plugin
If you are sticking with your current CMS or System, most of the time, you can just download a plugin or extension and let it do the migrating for you. Most plugins have their own way of handling migrations and even some hosting companies have their own plugins to help you have a seamless migration. Make sure that you check in with your hosting company if you plan on executing via this route. We have seen some plugins make the process easier. Follow the instructions of the plugin installed. Once the website is rendered to the new server, test, and point the DNS over when ready.
Some Fantastic Migration Plugins For WordPress
WordPress has its ways to make website development and design a very easy process. In fact, the majority of the web use WordPress to serve websites today in 2023! Its plugins and themes can make every process so simple, anyone can get the job done! To migrate WordPress website, you are looking at some simple routes thanks to its simplistic system.
Here are some fantastic WordPress Plugins that can help you achieve your goals effectively and seamlessly:
There are many more WordPress Plugins for website migrations. However, depending on the sizing of your website, you may need to be careful before considering the use of a plugin to get the job done. If your website is too big, especially for your current server, executing the plugin could cause downtime. Sometimes, manual migrations are done because the sizing or complexity of websites can cause downtime or issues throughout the website migration process.
Paid Website Migration Services
Sometimes, you may need to look into website migration services. Some companies are dedicated to website migration services and do it day in and day out. It is commonly easy to find a company that provides such services. For this to be done, you just simply provide the company your login credentials to the server, website, domain registrar, and database. Once done, they give you the timetable and execution plan and take care of the rest. You just sit back and wait for the execution time of the DNS Switch, and you are good to go.
Website migration on multitudes of levels or systems is a costly service like any web development service. When shopping for a reputable website migration company, be sure to do your homework, and play the field before finalizing a deal.
DNS Changes
If you have a new redesign or system you are moving to ready to rock and roll, then you just need to simply point the DNS over. Just make sure like any website migration process, you have an effective execution plan in place! Be aware of what 301 redirects you are going to make and what content you are keeping and removing.
Effective Maintenance
Despite moving, you still need to maintain your website. If your website is not effectively and actively maintained, you may have technical issues down the road. Even worse, you may not rank and lose customers! Once migrated over, get an effective website maintenance plan ready to go, so that you can continue to grow your presence online.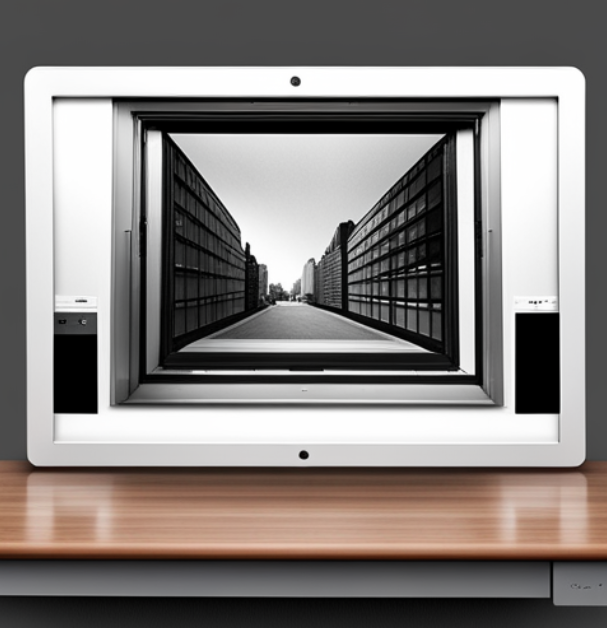 Website Migration Checklist For SEO
Now that we have gone through the long and very tedious process lets talk about SEO website migration and go through an SEO Website Migration Checklist simple for everyone to follow. Migrating your website can cause changes good or bad for your SEO. SEO Impact on Your Website Migration can be a very big factor in your business's success online.
This SEO Website Migration Plan Checklist is similar to the Website Migration Process we talked about earlier. Effective planning, strong communication, and clear execution is going to get the job done and it may even seem Google will give you kudos for migration depending on the means of migration. If you do this right, you should land right on your feet.
We are also in process of getting a much more detailed Step-By-Step Checklist for your site migration detailing each step below and its importance.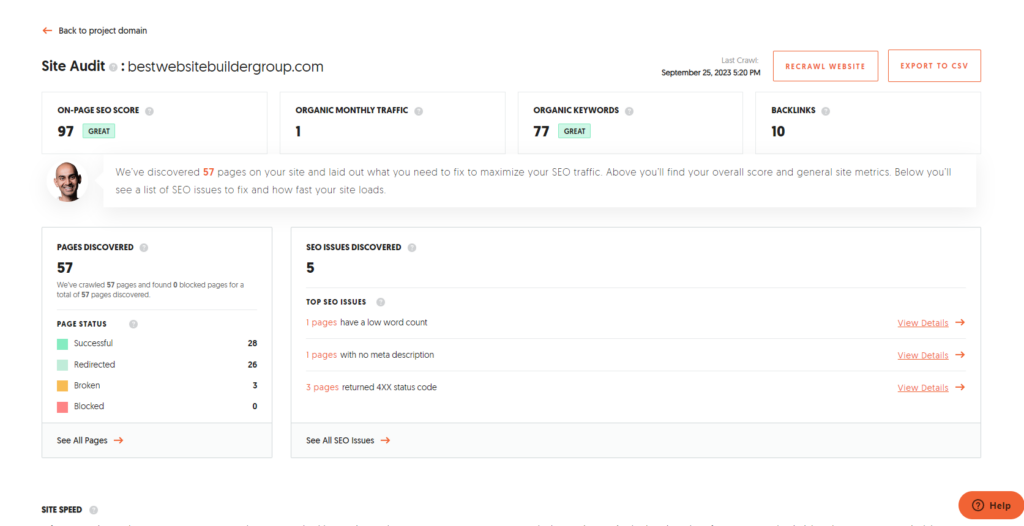 Here Is Our Quick Website SEO Migration Plan Checklist
Evaluate Your Need To Move
Prepare Your Migration Plan
Get All Available Data of Your Current Website and Benchmark Your Rankings, Health, and Results
Download an SEO URL Content Map
Backup Your Current Website
Execute a Content Freeze On Your Current Website
Prepare 301 Redirects For the New Website
Create a 301 Redirect Map
Ensure Your New Website is Blocked By Google Until Launch Time
If you have a new domain – ensure the domain has not been flagged by Google at all
Ensure all Tracking Software is Integrated on the New Website
Evaluate the Complexity of Your Migration
-If complex, migrate in chunks.
Execute the Website Migration
Test the new Website
-Test for Content Placement
-Test Performance such as Page Speed
-Test on Different Devices and Browsers
-Provide analysis and fix any bugs seen
Update Your DNS Settings
Remove all Temporary Blocks on the New Website
Enable 301 Redirects
Get the new website verified on Google Search Console
If you have a new Domain – Request a Domain Change via Google Search Console
Send Old & New URL to Google Search Console
Update Your Links
-Update via Ad Campaigns, Backlinks, and More.
Resubmit any disavowed links to Google Search Console (for new domains)
Monitor Your Website (2 Week Minimum Process)
-Setup Website SEO Site Health Auditing
-Check for any issues and fix any bugs that may come up
-Check the performance of your website
-Track your Keywords & Organic Traffic
Cancel Your Old Hosting Server
Continued Maintenance
More Resources
This quick 25 Step SEO Website Migration Checklist can help you save a lot of hassle throughout the process. However, there are plenty of more resources such as Neil Patel's step-by-step guide on Site Migration and SEMRush's massive SEO Website Migration checklist as well. SEMRush even has a great migration checklist generator for SEO that can even tell you the difficulty of the migration.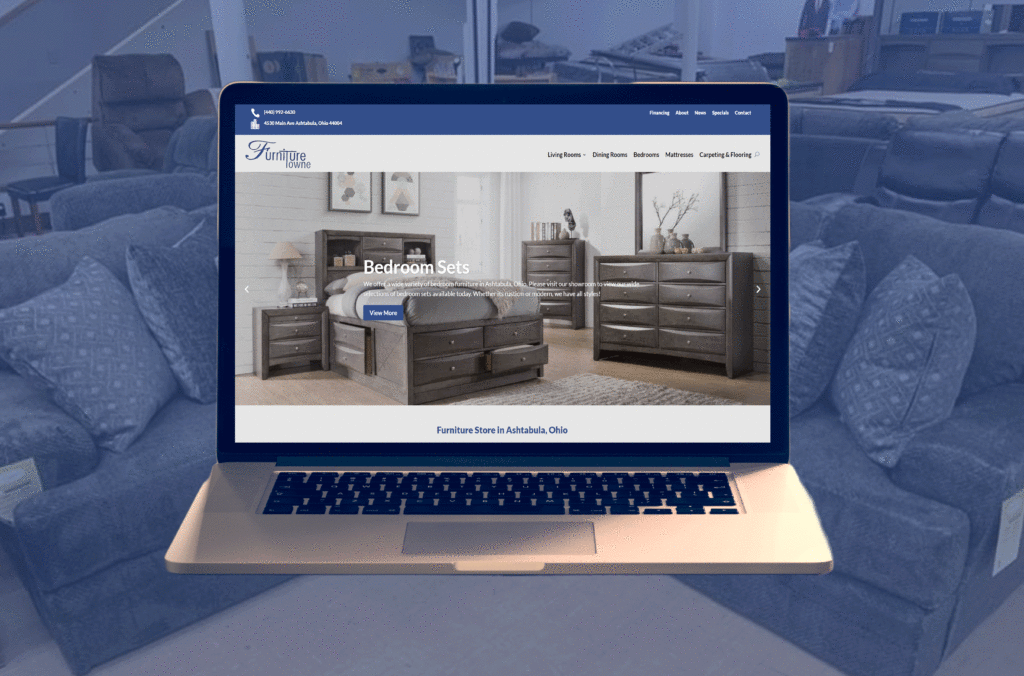 Our Recent Migration
We recently moved our websites to a new hosting server that is significantly bigger in size and has dedicated IPs for each hosting slot. This massive upgrade in sizing has helped our clients rank a little bit faster than normal. After evaluating the move, we have seen faster speed and fewer fixes we need to make on a Site Health aspect after the upgrade. We also have not seen a negative effect on our client's websites because we planned carefully, communicated effectively, and executed properly.
Doing this at the agency level can be stressful. Our recent experience involved several websites moving to this new server. With a massive amount of websites to move, we planned months in advance and started executing with clear communication in place. Since monitoring, we have seen our clients rank higher, and better. The first thing we did was communicate with our clients, let them know the situation, and why it is a massive improvement. We answered all of the tough questions and got the agreement and schedule with our customers. We made sure we had time slots open and content freeze, migration, and DNS Scheduled in an hour-to-hour basis for each customer.
Once we had planned and effectively communicated, we started the execution process. Every website as small as 500MB to as large as 100GB went through in high colors. It took us about two weeks to move to our bigger and improved community, and we were back in production for most websites as soon as three days.

Concluding
This is the end of our article detailing what is website migration, how to plan and execute a website migration, and go through other important factors surrounding website migration. We hope this article (despite the length) helps you get all or if not most of the information you need to get your migration started. Remember, even now it sounds like a broken record, careful planning, effective communication and clear execution is going to be key when migrating your website over to its new home.
We hope that your move to your new website or server goes seamlessly. Should you need any help with website migration, please feel free to read below on how Best Website Builder Group can help you migrate your website safely through our careful process.

Website Migration Services
When looking for website migration services, it is important to have a great relationship with the company you are choosing to go with. Best Website Builder Group is proud to offer Website Migration Services for WordPress Websites and Shopify Websites. Since we have our repetition high, we are confident in providing excellent service and getting your website moved over in high colors and ranking as best as possible considering the circumstances.
Our website migration service can be a one-time purchase that includes one month of FREE website maintenance services. Depending on your need, we also have offers for continued maintenance on your website as well.
If you are interested, please feel free to fill out this form to get the process started! If you have further questions, please feel free to read our FAQ Below our consultation form or give us a call today.
FAQs
How Long Does A Website Migration Take?
To answer quickly, it could take up to months on how long it takes to migrate your website. The planning and communication may be the bulk of timing on your migration. However, once ready for execution, depending on the size and complexity of the website, it can take up to an hour or as much as an entire week. Propagation takes up to 72 hours to clear and as early as 30 minutes to finish running its course. Your SSL Cert may take up to 15 minutes or an hour to clear and your website resolving in HTTPs may be in an hour.

Long story short, up to months if done very carefully.
How Do I Prepare For A Website Migration?
You start by doing homework on the need for your migration. Carefully plan, effective communicate with everyone including your customers, and execute properly. Make sure you not just download one Website Migration checklist or SEO Website Migration checklist, get multiple. Use as many sources as you can. Hire the right people to help you execute the migration and set a schedule that will help you succeed.
What Software Do You Need For Website Migrations?
Depends on what CMS Software you are using. There are several WordPress Plugins that can help you migrate your website easily. Mainly speaking, you are going to need a website crawling system, a website analytics tracking tool, an SEO Auditing Software, and what execution plugin or extension that can help you execute the migration.
How Much Does a Website Migration Cost?
Depending on the sizing of your website, you can get it done professionally as cheap as $99.00 and at the most ballparking around $500.00 to migrate your website. Before choosing your migrating team or personnel, do your homework and shop around. If you are rebranding, costs should be included, but check in with your web designer.
Why Should I Migrate Your Website
There are several reasons why you might migrate your website. You may be redesigning your website and it is being done on a new server. Your website may have grown your current server's capabilities and it needs an upgrade. You may need to switch hosting companies that work best for you.
What Is Website Migration?
Website migration is the process of moving your current website domain to a new website or hosting server. Think of it like moving from one house to another. If you got a server upgrade with a redesign, you are moving to a bigger house with better and more modern aesthetics.
How To Migrate a Website?
You will need careful planning, effective communication, and proper execution. Make sure you download migration checklists including SEO migration checklists. Check in with your hosting company if there is any assistance you can get whether it is pro services or software as a service. If done manually, you will need a strong technical background to properly execute.
How Does Website Migration Impact My SEO?
Depending on how well you migrated and how well the new website is structured, SEO can be impacted. If done correctly, and the new website is built better than the old website, you may see more positive results done on the website.