Tattoo Shop Web Design Done Right
Best Website Builder Group created a stunning website for 7Inks Tattoo Collective that not only looks beautiful but also serves as an important tool in their business operations. The website was designed to be user-friendly and easy to navigate, with attractive visuals and clear calls to action. As part of the design process, Best Website Builder Group worked closely with 7Inks to develop a system for tracking sales and artist performance. 
This allows the tattoo shop to better monitor their progress and identify areas to focus on for improvement. Additionally, the website was developed with multiple marketing tools, such as integrated social media sharing buttons, which help drive traffic and boost sales. 
With its visually appealing design, comprehensive tracking systems, and effective marketing features, Best Website Builder Group has enabled 7Inks Tattoo Collective to maximize its reach and successfully promote its tattoo designs online.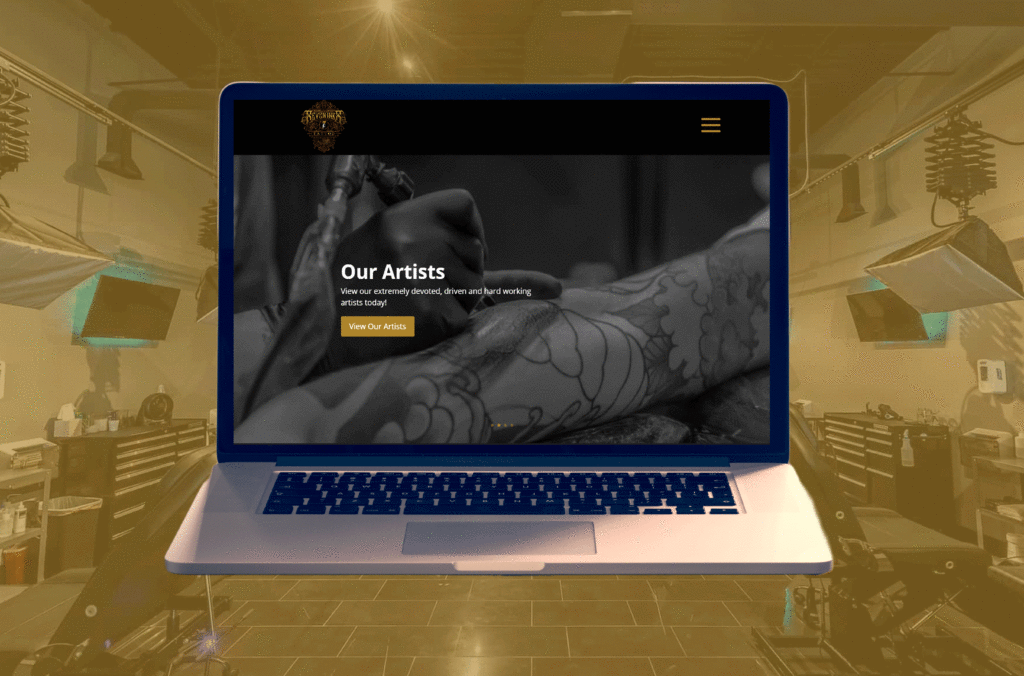 Tattoo Shop Web Designers
Best Website Builder Group created a stunning website for 7Inks Tattoo Collective that captures the spirit of their work and allows customers to visualize the incredible art their artists can create. By using a combination of web design, development, and digital marketing services, Best Website Builder Group has helped 7Inks Tattoo Collective establish systems and grow their business in many ways.
First, they developed an attractive website showcasing the studio's portfolio of tattoos, custom artwork collections, and artist bios. They also implemented a comprehensive search engine optimization strategy that ensures customers can find 7Inks online when searching related keywords. To further drive sales and reach potential clients, Best Website Builder Group created a digital marketing plan that includes Google Ads as well as email campaigns targeting local audiences.
Additionally, Best Website Builder Group provided 7Inks with e-commerce solutions such as an easy-to-use booking system for appointments and efficient payment processing options. They also built out features like analytics tracking so 7Inks can monitor the performance of their website and make any necessary changes to reach more customers. Finally, they supported 7Inks with ongoing maintenance services to ensure everything runs smoothly.
Thanks to Best Website Builder Group's web design services, 7Inks Tattoo Collective now has a beautiful website that is optimized for visibility on the web while having the functionality to drive sales for tattoo artists.
The website does more than just look great – it also establishes systems and drives sales for their tattoo artists. An integrated payment system allows customers to easily book appointments and purchase packages right on the website. There's also a gallery page showcasing some of their in-house artwork which helps attract more clients who may be looking for specific styles or designs.
The backend is powered by an easy-to-use content management system (CMS) that makes editing and adding content simple and efficient. This is especially useful when it comes to SEO purposes as any content added can be optimized for search engine results quickly and accurately. Best Website Builder Group also provided ongoing support and maintenance services, ensuring the site runs smoothly at all times without any hiccups or glitches.
Overall, Best Website Builder Group created an incredible website for 7Inks Tattoo Collective that looks appealing while offering practical features to help grow the business. With its modern design, intuitive user interface, and integrated SEO elements, 7Inks Tattoo Collective's website is sure to drive more traffic and increase sales in no time!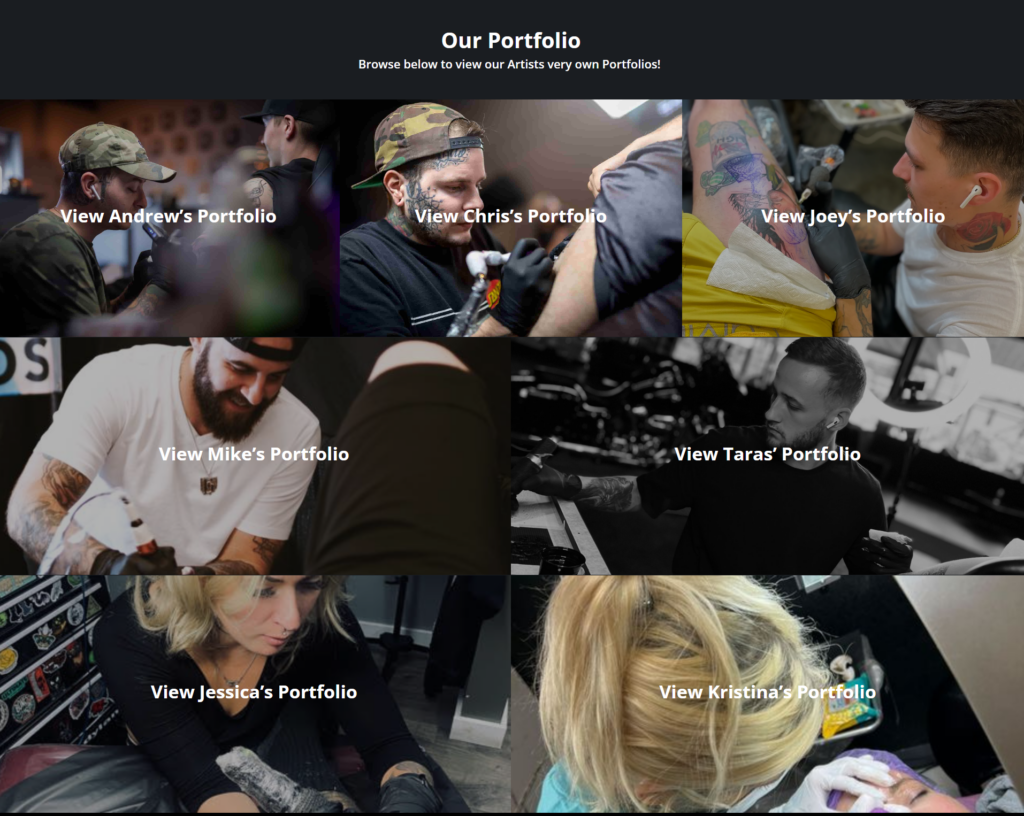 Build A Successful Tattoo Shop Website
Take the challenge to look for tattoo shops in Cleveland, Ohio, you will see our friends at 7Inks Tattoo Collective. Go to Mentor and you will see them many, many times. It is evident that our strategies has helped this business grow in the last 4 years. The simplified design has made the studio a standard in the Greater Cleveland Area. With high-quality tattoos done by their team, it makes it easy for us to showcase the shop. 
Best Website Builder Group designs websites for businesses wanting to establish a force in rankings. With 7Inks Tattoo Collective constantly having artists wanting to work at the shop and with sales constantly driving with the best-optimized systems intact, this is a top 10% website without question. 
Make An Outstanding Website For Your Tattoo Shop