Professional Retail Web Design & SEO For Shed and Outdoor Furniture Manufacturer In Ohio
Building One Of The Top 1% Of Product Retailer Websites In The World
Best Website Builder Group has been a proud partner of Studio 23 Group and Hartville Outdoor Products in Hartville, Ohio. Since we have been working on the Hartville Outdoor Products website, they have become Ohio's Largest Display in Storage Sheds and Outdoor Furniture. With multiple locations, Hartville Outdoor Products has an outstanding selection of storage buildings and outdoor furniture for anyone looking to add on to any yard. This project started in 2019 and has been ongoing with Maintenance, and Website SEO with ideal growth for this business applied. 
When we started the website, the website was ranked in the 3 millions on Website Rankings and as of today (May 2023) we are in the company of the top 5% of websites ranked at 235,000 in the world. We went from a very low Authority Score to a great authority score and have integrated and rank for thousands of keywords racking up traffic for our client that turn into sales.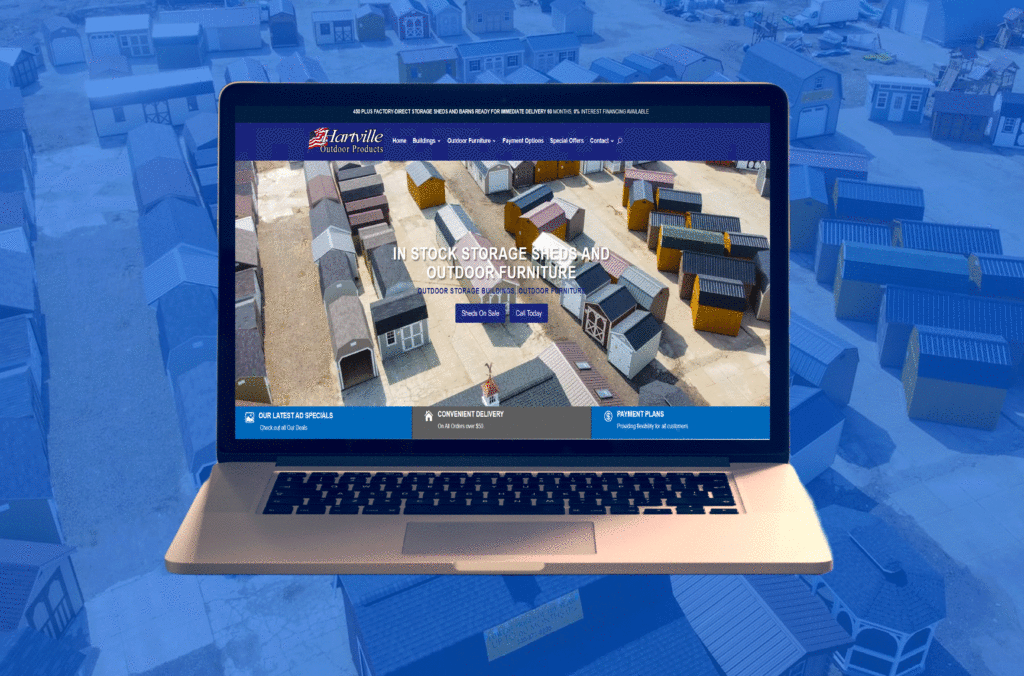 Our approach to this product retailer website was to maximize opportunities for content integration by unleashing the structure of WordPress and WooCommerce. Every single building or furniture page has its own different experience as if they are their own landing page targeting for keywords that are highly resonating the pain point the customer is looking for. The navigation is designed to help those narrow their search for the building or furniture they want. With sizes, styles, and other variables involved, the simplified mega menu design has helped customers find what they are looking for. 
We integrated a successful blog posting campaign in the website that has integrated great customer trust where the client has gotten calls and completed orders over the phone to solve the pain points of customers looking for storage solutions or patio furniture. The Product Inventory is neatly organized with great details with respect to the item, with tag numbers, optional features attached, more content and more guides around the particular shed or piece of outdoor furniture where it keeps things organized. 
Establishing dominance as retail website builders is our primary focus with this website and we continue to do this daily. With technical health being in the top 10% of the websites on the Web, ranking in the top 1%, and having the authority growth, this website is a monster in getting sales acquisition opportunities. 
Retail SEO Applied On The Website Generated Game Changing Results
Every website is best done when seo is applied to the website. If your website is not optimized for search engines, you really are missing out. We really took advantage of these principles to bring in more customers for our client with retail seo in mind with every single product, page, category and blog post that connects to customers. Our website seo standards are a highlight as to why the website succeeds in customer acquisition opportunities today. Focused on the customers first, and more of the razzle-dazzle right after.
Retail SEO is a challenge for those especially if you want people showing up to your locations. If you have a location and are in mind of growth, the investment in SEO is evident here. From a Keyword Growth of 15k plus and Traffic Acquisition of 10k plus, Hartville Outdoor Products maximizes their sales online and in person. Outdoor furniture marketing, storage shed marketing has not been any easier with our SEO principles applied to this website.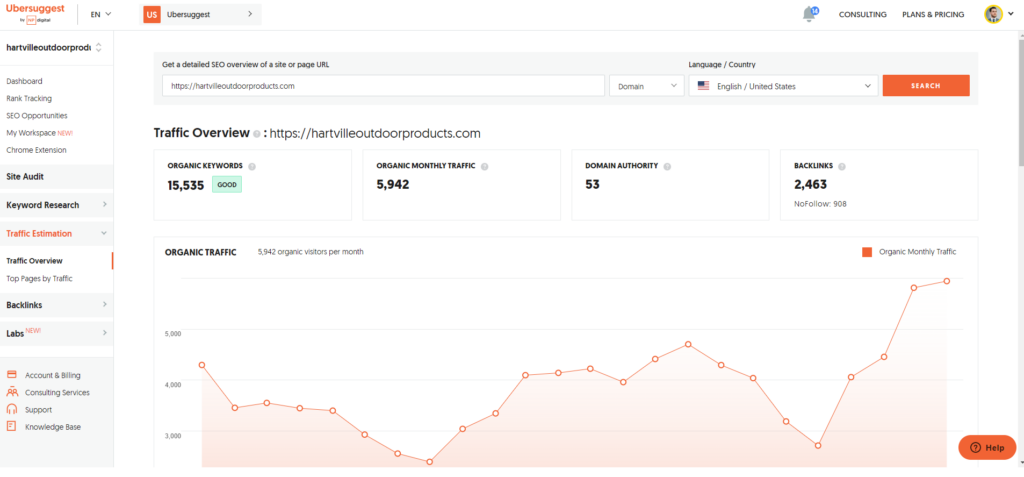 Build A Successful Retail Website
If you are ready to build a very sucimportant cessful retail website like Hartville Outdoor Products, let's start the conversation. It is to understand that your website is the base of your brand and your sales. It establishes legitimacy and customer trust. You have to have an optimized site prepared to help your customers with all the convenience applied so you can get your message, services and products out to your customers. Best Website Builder Group enhances these experiences with every single website we build and this retail website for shed dealers is the perfect message of our concept of Websites built to be the best.
Build a Monster Retail Website Today