Professional Gym Web Design
When our team met the Atlas Fitness & Performance team, it was very evident we needed a website for this fast growing Private Gym in Delray Beach, Florida. The goal was to build a website in a great time, but also with the best quality intact for their customers and brand. The goal here was simple, apply the same principles we do in every website, attach the best website principles that ranks and gets customers. With great speed timing, mobile-first responsive web design, and great photos, this website not only turned out great, but is rapidly ranking on search engines post-launch. 
One month after launch in March of 2023, this website is not only getting traffic, but the coaches and team at Atlas Fitness & Performance are getting busier. With great gym web design and web design for fitness centers applied, it is evident that their growth is going to continue to increase. This is one of many website case studies we are investigating right now with continued work and best standards in place, making it one of the best websites for gyms in South Florida right now.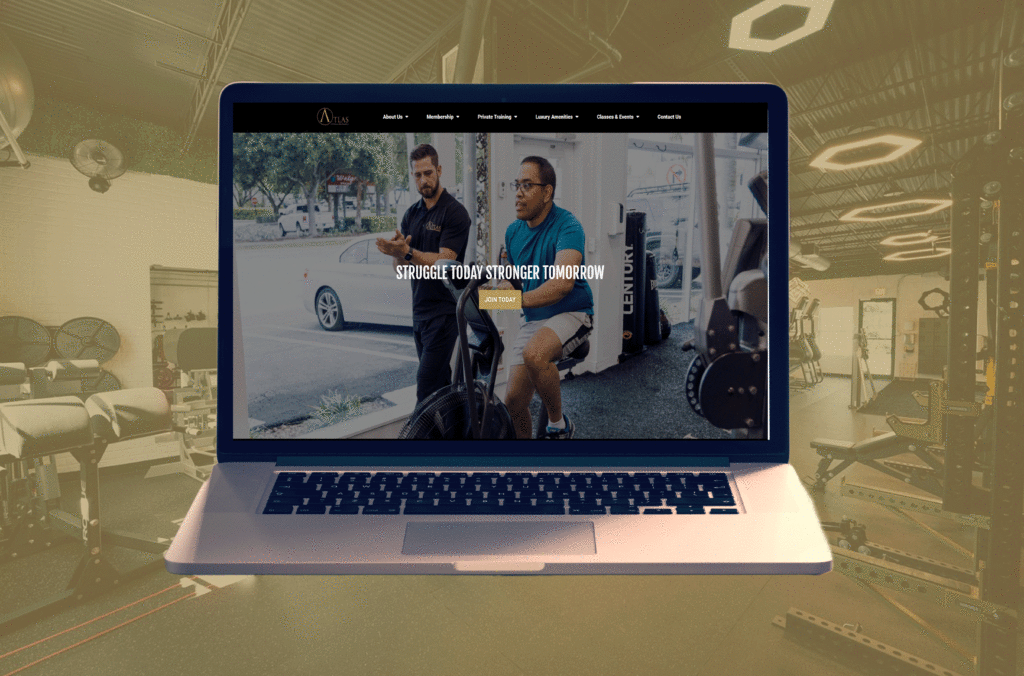 Website SEO for gyms can be fun, because the concepts of SEO and wealth and self-improvement compliment each other very well. There is not much of a difference when we talk about a diet and training plan to improve the body and mind over time just like how we talk about building websites to be the best over time with the proper proportions put in place. The regiment is pretty simple for this website. 
We maximize capabilities of ranking factors with the best technical website seo applied on the website every month, but also we have areas where we can post content about movements, nutritional facts and more investments you can make for the body establishing legitimacy for this outstanding establishment in South Florida.
It is evident that this website's gym seo strategy is bringing in leads and they are opening a new location in the southern side of Delray Beach near Boca Raton, Florida creating new goals for this brand.
This gym web design agency is always prepared to step up to the plate and swing for the fences on getting gyms ranking higher and being the best possible websites they can be. Our fitness clientele have constantly been building new goals thanks to the seo and digital marketing principles applied to these websites and overall branding online. Best Website Builder Group is always excited to take on any gym web design because fitness, nutrition, wealth, and constant self-improvement are bold in our philosophies for business growth online. 
Build a Outstanding Gym Website Today